Practical Living at Sensible Prices
Modular homes built at ground level to near completion even including the interior fitout.
Homes are then lifted into place and bolted together. So yes, our homes are built strong and straight!
Let us build your home for you, either at your place or off-site.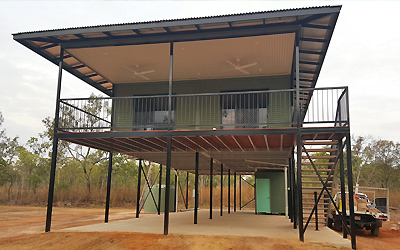 Design your own home or customise one of our plans
Grab some ideas from our plans or bring us your design.
We're not a demountable or transportable company. We build homes; either elevated, semi-elevated, ground level or 2 storey.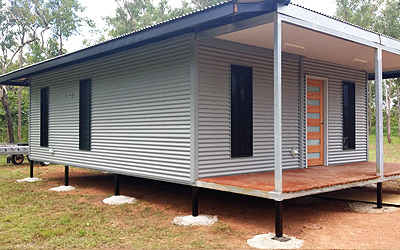 Relative Dependent Units (RDU) or the "Granny Flat"
These are now a popular addition to the house block or rural block with expanding families or to create a second income and increase the value of your property. We have a range of RDU's you can choose from; or design your own. Different Development Consent rules apply to town lots and rural blocks, ask us for details.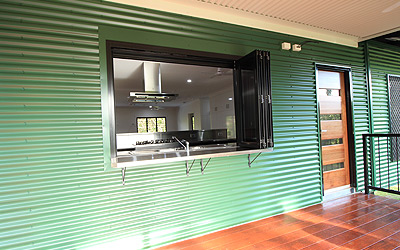 Quality fixtures and quality workmanship
We pride ourselves on our finished product and we want you to be proud of your home. We use only quality fixtures and fittings so your home continues to look great in years to come.
Testimonials
from our new home owners
After looking for an affordable housing option unsuccessfully for several months we stumbled upon Dave and Lochy from CLS. They provided us with an affordable solution. From start to finish we we only had positive experiences and didn't encounter a single negative issue. The workmanship and finishes are amazing and second to none. From start to finish was only twelve weeks and none of our requests ever seemed like an issue. We honestly couldn't recommend Dave and Lochlan from CLS highly enough.

Hear Adam recall his experience building homes with CLS.

If you're looking to build a new home in the Top End then you have come the the right people. CLS did an amazing job on our first home. We had an idea of what we wanted and Dave and his team were very accommodating to build our custom design home. The best thing about building with CLS was that we only ever dealt with Dave and weren't hand balled around to subcontractors. Nothing was ever too hard and Dave was always available and approachable. We love our new home and would highly recommend building with Contemporary Living Solutions.